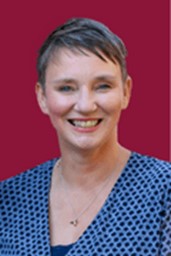 Dear candidate,
Thank you for visiting the recruitment pages for our Communications and Marketing Director role at Sheffield Children's.
Sheffield Children's is an extraordinary place full of extraordinary people.  We have almost 4,000 colleagues in the Trust with many being experts in their field.  The people who work for and with us are one of the many things that make Sheffield Children's special.  They are all passionate about providing a healthier future for children and young people and outstanding patient care and experience.
We have lots of people who work with us every day from volunteers, to social workers and our Charity.  We embrace everyone as part of the Sheffield Children's team.
We are a specialist children's trust caring for patients across Sheffield, the region, the UK and internationally.  We have three bold aims:
To provide outstanding patient care
Create a brilliant place to work
Be a leader in children's health
These are all underpinned by our CARE values, where everyone feels safe to speak up and be themselves.
We have a long history and we are really looking forwards to celebrating our 150th anniversary in just three years' time for which I've already starting thinking about as part of a piece of work called Project 150.  We've got some exciting projects in the meantime including the building of a new helipad at our Acute Site and a National Centre for Child Health Technology.
We are an integrated trust providing physical and mental healthcare across mental and community services.  This provides us with an amazing opportunity to keep improving care especially for complex patients who span many specialities and receive care in our hospital or at home and may be with us for all of their childhood years.
I was thrilled to be appointed into post in December 2021, we've got a lot to do to recover from the legacies of Covid and we've got a lot to do to ensure the health and well-being of our colleagues but I am really excited and hopeful for the future.
This is a new role and you'll be joining at a time when we are launching our new enabling strategies to complement the Clinical Strategy we launched in September 2022.
It's so important to me that we create a culture that is inclusive, compassionate and everyone feels safe to bring their whole selves to work.  We want to work together and with our partners provide the best possible experience for our patients, families and colleagues.
You'll join an Executive Team that strives for improvement every day.  We work hard but also bring lots of joy to work too.If you're interested in our role of Communications and Marketing Director in our special trust do come and join our team.
I look forward to hearing from you.
Ruth Brown
Chief Executive