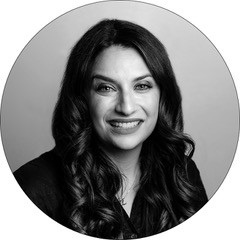 Dear prospective candidate,
If you are reading this letter, I am delighted that you are interested in finding out more about the exciting opportunity to become the new Chief Executive of the Maternal Mental Health Alliance (MMHA).
The MMHA is a fantastic organisation and we are at a really exciting moment in our development. We have been fortunate to be led so far by one of the organisation's founders –  Emily Slater. We are now seeking our next leader to propel the Alliance at the next stage of our work.
Informed by people with lived experience and our member organisations – who today number over a 100 – the Alliance brings the maternal mental health community together to make change happen by combining the power of real-life experience with clinical and professional expertise.
We are really  proud of what we've achieved over the past decade to ensure more women across the UK are able to access high quality, comprehensive perinatal mental health care and support. But  there's still much more to do. Our recent report into maternal mental health during the pandemic found that unsurprisingly women and their families have faced additional pressures on their mental health at this time. There could never be a more important moment for making a difference.
Our new CEO will share our passion for connecting people and be committed to working collaboratively with our membership and the Board of Trustees.  The results will be greater influence and impact that is both inclusive and sustainable for women and their families.
As an ambassador for the Alliance, our new CEO will need to be credible, persuasive, and politically astute. They will also be collaborative and facilitative, with strong capabilities in organisational, financial (including fundraising), campaign and people management.
Our new CEO will be someone who values, and is able to harness, the diverse skills, knowledge, and real-life experience of our membership and the very capable, passionate, staff team. And above all, they will help us in our mission to ensure that every woman and family in the UK gets the perinatal mental health care and support they need, before, during and after pregnancy – regardless of circumstances, background or life experience.
The Board and I are really excited  about the next phase of the MMHA's work to make All Care Count. If you embody our values of ambition, passion, collaboration, humility and resourcefulness, this role could be for you.
Thank you for your interest and please don't hesitate to be in contact if you want to find out more.
Warmest wishes,
Luciana
Luciana Berger
Chair of the Board of Trustees