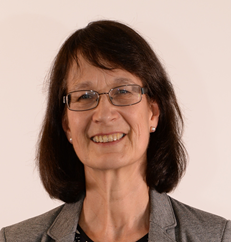 Discover more about one of the most exciting and challenging people leadership jobs in the country
COVID-19 is the biggest health and economic challenge that our nation has ever faced. The newly formed UK Health Security Agency (UKHSA) is an organisation formed in the heat of this crisis. It pulls together the very best of our health partners – the medical and scientific expertise of Public Health England, the scale and operational might of NHS Test and Trace along with the analytical capability of the Joint Biosecurity Centre (JBC); to evolve and strengthen this country's health protection system. It has a single and relentless mission: protecting people from threats to this country's health. Threats including pandemics other infectious disease risks, radiation and chemical incidents, and biological weapons.
It begins its life in a time of crisis and will play a crucial role in helping the government and the country get back to a more normal way of life beyond COVID-19 and it will also need to establish itself for the long term to protect us from other known and as yet unknown threats.
As Chief People Officer, this is a rare opportunity to help create and establish a new national institution that will blend cutting-edge science, with high end data analytics and scalability of operational delivery.
This is a hugely important role, that will be responsible for bringing two existing organisations together to create a new one, borne out of the experiences and lessons learnt from the pandemic; to create one organisation that will be a global exemplar of health protection and security.
This is one of the most exciting people leadership roles in the country. If you are a world class people leader, with depth and breadth in experience of building, leading and transforming organisations through people, culture, technology and data, then we look forward to hearing from you.
Diversity is of particular importance to me, as it is to all at UKHSA.  We aim to foster a culture where individuals of all backgrounds feel confident in bringing their whole selves to work, feel included and their talents are nurtured, empowering them to contribute fully to our purpose.
Best wishes,
Jenny
Best wishes,
Dr Jenny Harries
Chief Executive Officer