LONDON TRAVELWATCH AIMS AND OBJECTIVES
London TravelWatch[1] is the official consumer champion for transport in London – protecting and promoting the interests of millions of transport users in and around London.   The London Assembly appoints the Chair and Members of the London TravelWatch Board and is the source of almost all of the organisation's funding.
The Assembly's vision is for London TravelWatch to be a first-class consumer organisation that influences policy and practice to the benefit of all passengers.  London TravelWatch is independent of the transport industry and uses evidence-based research to influence government and transport stakeholders.  London TravelWatch also considers representations from transport users who remain dissatisfied with the way transport operators have dealt with their concerns.
London TravelWatch works strategically, closely, and influentially with the London Assembly and other relevant organisations to improve the passenger experience.
Who we are:
The official independent voice of all transport users.
A Board comprising the Chair and six Members who are regular users of transport, drawn from a variety of backgrounds, appointed by the London Assembly, acting as a focus for users' views on transport in London and rail services provided in and around London.
What we do:
Use evidence-based research, working with partner organisation Transport Focus, to develop and promote integrated transport policies in the London area;
Represent the interests of all non-freight users of transport, to transport providers and to those who regulate, influence, or fund transport;
Advocate for and promote higher standards and performance targets for transport providers and operators;
Seek to ensure that safety and personal security standards are maintained and enhanced;
Promote the use and development of public transport, both within London TravelWatch's area and with destinations outside;
Press for a more accessible public transport network, especially for those people who are mobility impaired;
Support measures giving greater roads priority to buses and other forms of public transport, while recognising the needs of other road users;
Investigate those transport users' complaints, comments and suggestions which have not been resolved satisfactorily by the public transport industry or by Transport for London; and
Ensure that all representations are fully considered when railway closures are proposed.
How do we do it?
Conduct research and share external research, using the evidence to help inform the Mayor and Transport for London in their decision-making processes;
Encourage transport in Greater London and rail passengers in and around Greater London to share their views about the transport in their area;
Advocate and campaign for improvements to the experience of transport users in and around London
Maintain a close independent relationship with the Greater London Authority, Transport for London, the operators and others who regulate and fund transport;
Provide a transport users' perspective for the Mayor and Transport for London on their transport policies and proposals to change the services they provide;
Assist the London Assembly in monitoring the performance of the Mayor of London and Transport for London, by highlighting the concerns of transport users and providing other support to the London Assembly's Scrutiny Committee investigations;
Contribute to reviews undertaken by Transport for London by helping it prioritise and scope them and devise performance indicators and targets, in ways that are meaningful to the public;
Be involved in consultations by London Underground, Eurostar, Heathrow Express and the national railways and influence proposals for change that impact on passengers;
Work closely with central Government, the Greater London Authority and other local authorities and other organisations, with an interest in promoting integrated transport policies and enhancing the quality of transport in our area;
Encourage co-operation between service providers and transport operators to preserve and enhance environmental and network benefits of travel by public transport;
Encourage operators and service providers to adopt 'Best Practice' policies;
Take into account any directions or guidance given to us by the London Assembly;
Ensure best value for money in any recommendations we make;
Hold all of our meetings in public;
Work with the media to increase public awareness of our work ; and
Provide consumer representation on relevant industry bodies involved in safety, public transport and international transport.
Last year we built a coalition that helped to save free bus travel for under 18's. And this year we persuaded TfL to back down on their plans to remove the ability to pay by cash on the entire public transport network- which protected the 260,000 adults without a bank account in London from financial exclusion.
2          Area covered by London TravelWatch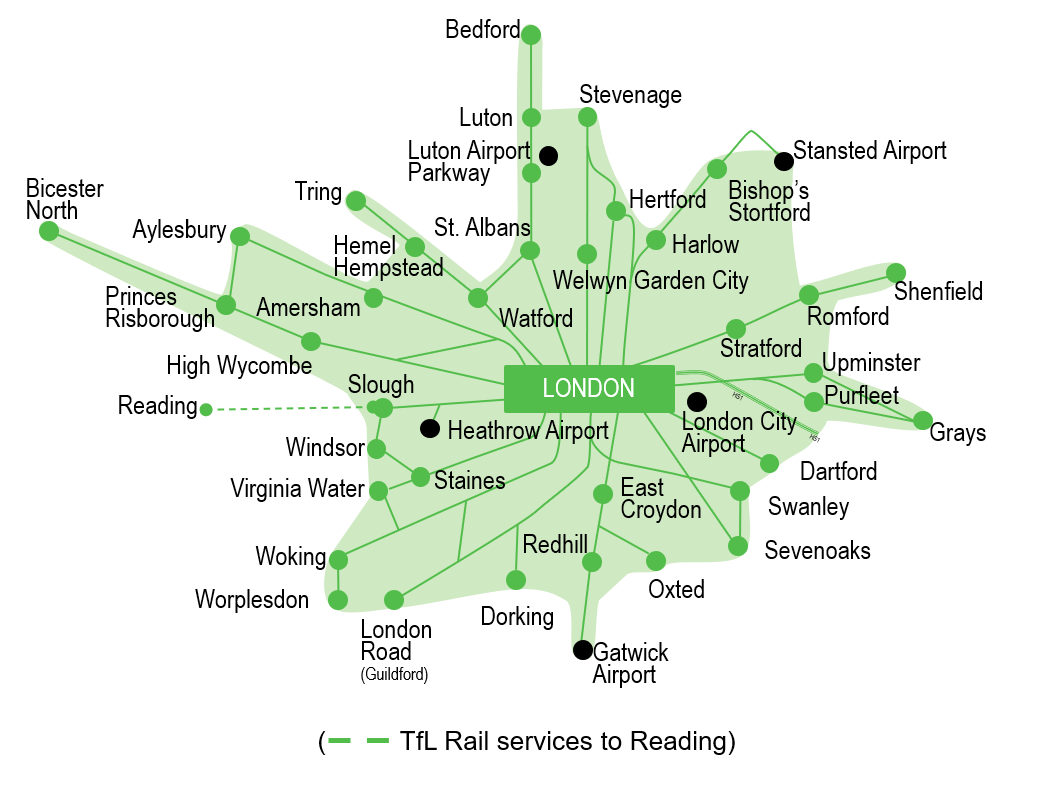 [1]  Operating name of the London Transport Users Committee [LTUC]